---
Come to our 7th Annual ROCCS Casino Night Fundraiser!
Join us for a night of Casino Gambling, live Music by Mocassin Slough, local craft brews, full bar, great food, prize raffles and silent auctions. Casino Night is our most important and FUN fundraiser of the year!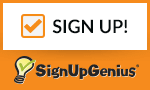 ---
ROCCS Season 2020/2021!
---
Order your ROCCS gear!!!!



​ROCCS Rowing Season 2021/2022

Registration begins for the 2021/2021 rowing season in August 2021!


---
Join Crew!!

Come and check out our boathouse!!
2021/2022 ROCCS SEASON

First day of practice for HS & MS students is Tuesday, September 3, 2021 (3:30 PM - 5:30 PM)
HS Practice days are Mon. through Thurs. (after school - 5:30 PM) and Saturday Morning (8 PM - 10 PM)
MS Practice days are Tues. & Thurs. (after school - 5:30 PM).



ROCCS Team Tryouts
Contact Us to tryout rowing!
ROCCS Boathouse: 309 N Apopka in Inverness.

​
No experience necessary!
​
Got Questions?? Call or Text (352) 354-3ROW or email roccs.inc@gmail.com and we will do our best to answer.
In the mean time, check us out on Facebook!!

1 IN 6 MALE ROWERS RECEIVE COLLEGIATE ATHLETIC SCHOLARSHIPS
1 IN 2 FEMALE ROWERS RECEIVE COLLEGIATE ATHLETIC SCHOLARSHIPS
​
Like Us on Facebook!
---
2019 Don't ROCC the Boat 4th Annual School Scrimage Coming in October !!!




‪Calling all CCSB schools!! Don't miss out on this unique opportunity to have a ton of fun with your students and colleagues, engage in a little friendly competition, and the chance to win cash prizes for your school. Not to mention, the chance to take home the AMAZING School Scrimmage Trophy and some well earned bragging rights! Citrus Springs Middle is currently the school to beat!! Contact ROCCS at roccs.inc@gmail.com for more info!
#ROCCS #SchoolScrimmage #crewlife #cooterfest17 ‬
---
ROCCS Crew

ROCCS has been encouraging young people to experience the sport of rowing since
2002. In addition to learning basic boat handling, water safety, rowing techniques and
race strategy, young rowers gain an appreciation for teamwork and sportsmanship
through practice and competition.


ROCCS Programs

Types of Rowing:
SWEEP ROWING VS. SCULLING:


Athletes with two oars – one in each hand – are scullers. There are three sculling events: the single – 1x (one person), the double – 2x (two) and the quad – 4x (four).

Athletes with only one oar are sweep rowers. Sweep boats may or may not carry a coxswain (pronounced cox-n) to steer and be the on-the-water coach. In boats without coxswains, one of the rowers steers by moving the rudder with his or her foot. Sweep rowers come in pairs with a coxswain (2+) and pairs without (2-), fours with a coxswain (4+) and fours without (4-) and the eight (8+), which always carries a coxswain. The eight is the fastest boat on the water. A world-level men's eight is capable of moving almost 14 miles per hour.

The pairs and fours with coxswain are sometimes the hardest to recognize because of where the coxswain is sitting. Although the coxswain is almost always facing the rowers in an eight, in pairs and fours the coxswain may be facing the rowers in the stern or looking down the course, lying down in the bow, where he or she is difficult to see.

Athletes are identified by their seat in the boat. The athlete in bow is seat No. 1. That's the person who crosses the finish line first (which makes it easy to remember – first across the line is No. 1 seat). The person in front of the bow is No. 2, then No. 3, No. 4, No. 5, No. 6, No. 7 and No. 8, a.k.a. the stroke. The stroke of the boat must be a strong rower with excellent technique, since the stroke sets the rhythm and number of strokes per minute the rest of the crew must follow.

Programs:

We welcome rowers of all experience levels and include Middle School, High School (Varsity, Junior Varsity, and Novice), and Masters programs. For more information regarding our available programs, please click on the Programs tab or contact us at roccs.inc@gmail.com or (352) 354-3ROW for any additional information or questions.


---
Please take a few moments to view the videos below. These videos were created by our rowers to offer some insight into the sport of rowing from their perspective. Enjoy!
---
---
---
---